About Lexie
We developed a hearing care solution with high-quality OTC hearing aids that put you in control of your hearing experience.
As seen in What makes Lexie Hearing different
Affordable Pricing
Experience the power of reliable, high-quality OTC hearing aids starting at only $799, or $42/month for 24 months.
Convenient Process
Easily purchase and set up your OTC hearing aids from home – without waiting for prescriptions or clinic visits.
Ongoing Support
Pick up the phone and speak to a Lexie Expert™ who can help you set up your hearing aids in real time.
Discounts and Rewards
Use the Lexie app to earn daily rewards that you can apply to hearing aid accessories and more.
It's about so much more than just hearing aids
Customers are at the heart of everything Lexie stands for. We don't believe that people should have to spend thousands of dollars on hearing health, so we're changing the industry. We're bringing a great experience to our customers with high quality OTC hearing aids, by leveraging smart and cutting-edge software technology.
The Lexie Hearing promise
A great price and added value, just for you.

Quality hearing aids

Affordable prices

Exceptional customer care

World-class technology
Why are Lexie OTC Hearing Aids so affordable?
There's no middleman. Get the OTC hearing aids that are best suited to your hearing loss directly from Lexie Hearing.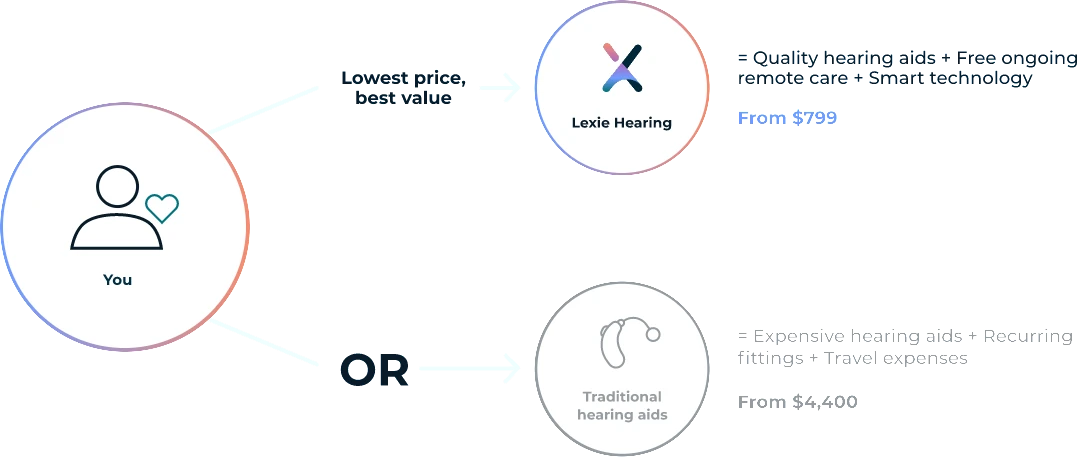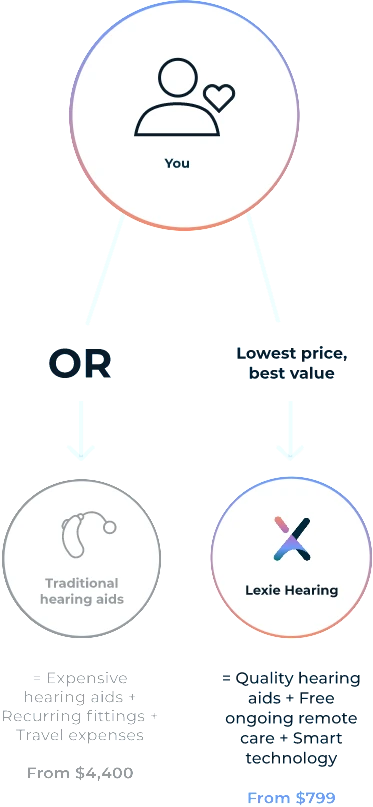 Lexie Hearing is proud to have partnered with Bose to bring you reliable, digital, self-fitting OTC hearing aids, outstanding customer support, and a quality hearing experience.

Lexie Hearing is proudly accredited by the Better Business Bureau since 2020.
Lexie Cares
Lexie Cares is an initiative born from our core values of providing "healthy hearing for everyone, everywhere". 466 million people worldwide experience debilitating hearing loss, according to the World Health Organization, and that number is projected to grow to 2.5 billion by 2050.
Lexie Cares supports global organizations that make ear and hearing care accessible to people in their communities. We believe in bringing the joy of hearing back to those who need it, as well as giving independence back to those who have lost it.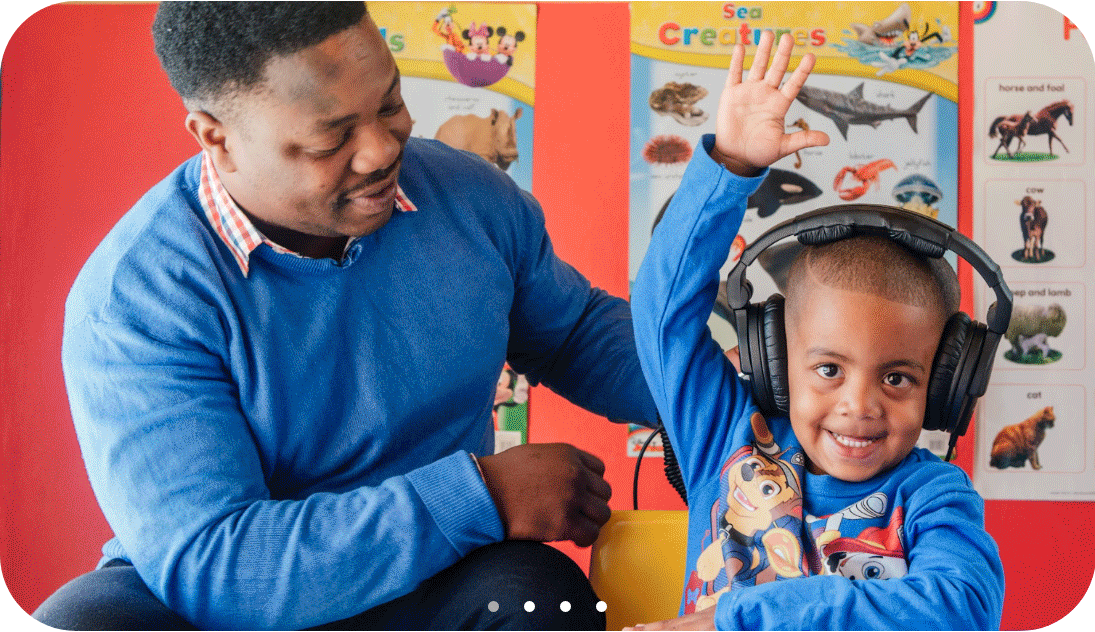 Haiti Deaf Academy is committed to identifying deafness in children and teaching sign language, in order to educate, enable, and empower children through ear and hearing care.

Haiti Deaf Academy is a transformation program that offers skills that teach self-reliance through language, vocational, academic, and life-skills training.
Lexie Cares supports Veterans living in the USA who have suffered hearing loss. as a result of their military service. We are committed to helping serve Veterans, in thanks to their service to our country.
The hearX Foundation brings affordable and accessible hearing healthcare to local communities in South Africa, through hearing screening initiatives, identifying potential hearing loss in children in the school phase. We want to ensure that they can hear better so that they can learn better.
We care
Lexie was developed by hearX Group, an impact-driven company with a mission to provide access to affordable hearing healthcare using smart digital solutions. hearX touched the lives of more than 2.0 million people across 191 countries globally and takes pride in providing an entirely new way to overcome traditional barriers to the detection, diagnosis and treatment of disabling hearing loss.
Technology driven by science
Trusted by over 2.0 million people worldwide.
hearX Group is an award-winning, innovative company with clinically validated software solutions, patents and research.
Organizations that use the hearX tech: